Diagnostic Services
Sleep Studies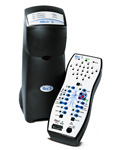 We have created a state-of-the-art sleep studies facility for overnight Polysomnography (PSG) studies at The Constantia Sleep Centre. Our in-house technologists observe and analyse these studies that provides information on Brain Activity, Respiratory Function, Muscle Function and a variety of other variables that are essential for the diagnosis of the more complex sleep disorders.
PSG is particularly useful for the diagnosis of Obstructive Sleep Apnoea, Narcolepsy, Parasomnias, Restless Legs Syndrome and Neurological Disorders such as Parkinson's Disease, Alzheimer's Disease and other neuro-degenerative disorders.
Epilepsy Studies
All Neurophysiology Studies regarding Epilepsy at Constantiaberg Medi-clinic are carried out at the Specialist Epilepsy service under the supervision of Dr James Butler.